Shorten lines

,

offset labor shortages

, and

modernize your in-store experience

with our self-service kiosks for enterprise retailers.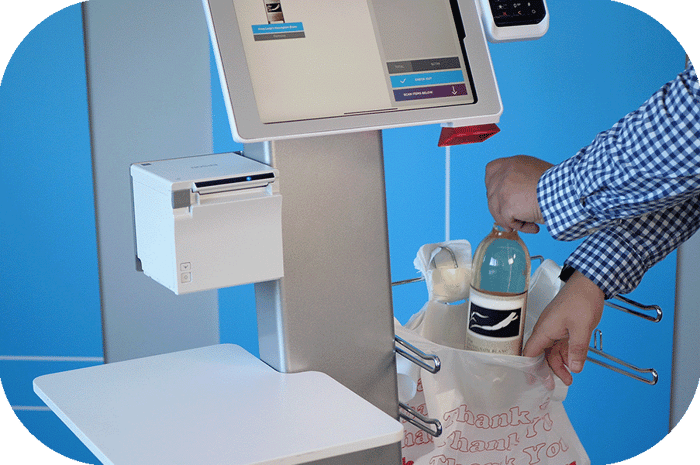 Self-Checkout Kiosk
Eliminate long lines and checkout with fast and intuitive payments on Aila's self-checkout kiosk.
Explore versatile mounting options for every store format and compatibility with leading payment attachments (Ingenico, Verifone, and more).
Drop-off, Pickup, and Returns Kiosk
Returns are on the rise and retail staff are stretched thin. Automate drop-offs, pickups, and returns with Aila's Interactive Kiosk. Customers can drop off or pick up in seconds with a self-service option, freeing up staff for other tasks.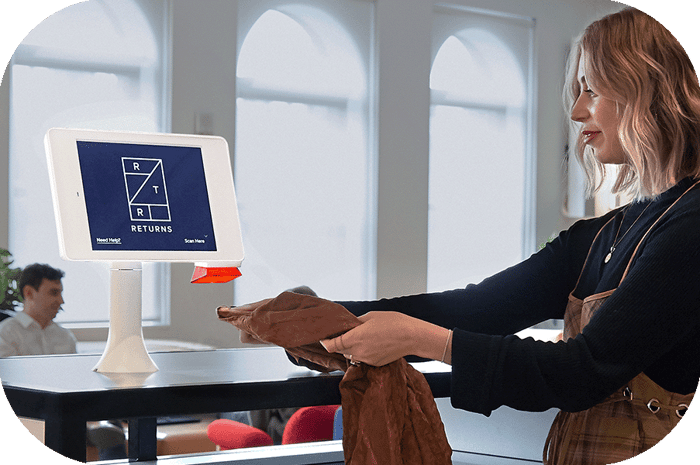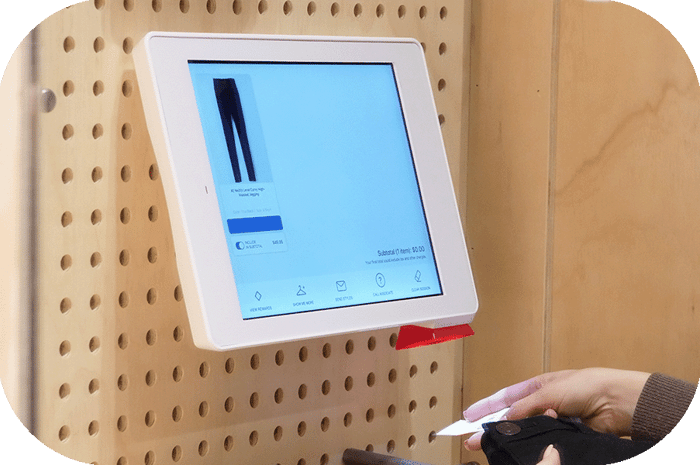 Fitting Room Kiosk
End fitting room fatigue and reach shoppers at the point of decision—right in the fitting room.
Shoppers can browse and request different sizes and styles inside the fitting room by scanning the item they're trying on. Outside, your associates receive a notification to retrieve the item for the customer and bring it to their fitting room.
Price Checking and Product Discovery Kiosk
Replace antiquated, single-purpose price checking terminals with a powerful in-aisle tool for product information and discovery.
Shoppers can learn about products and order online-only items, so you never miss a sale due to an item being out of stock.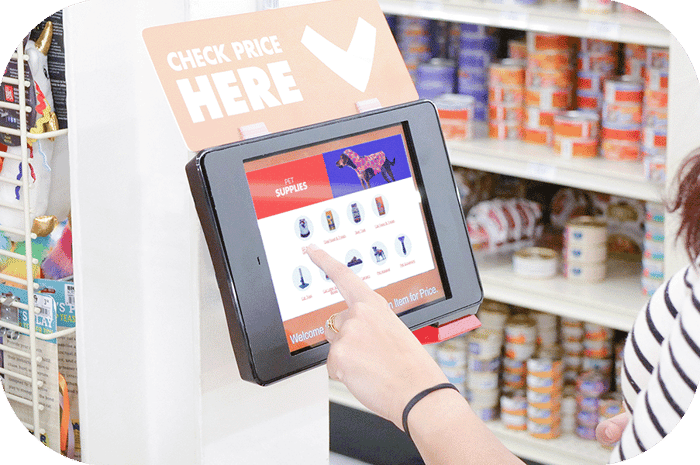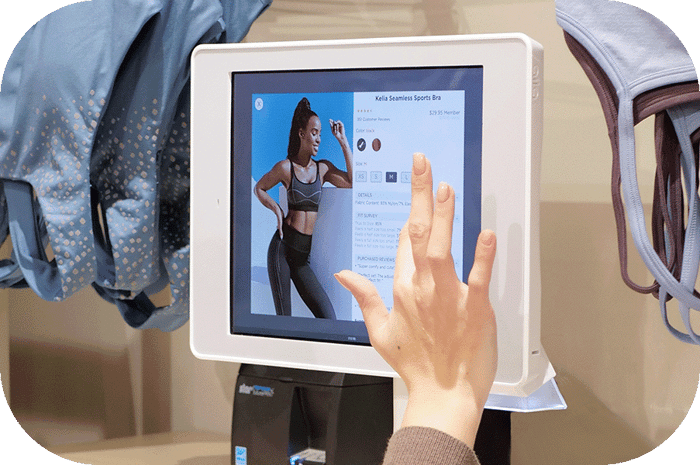 Loyalty Sign-In Kiosk
Promote your loyalty program and make it easier for customers to sign up anywhere or in the aisle.
Benefits of retail kiosks
What's in store for in-store shopping
Reduce lines and wait times
Self-service kiosks can be used to
shorten lines
at every bottleneck in the store, from point of entry to point of sale. Long lines cause shoppers to abandon carts or choose another store. Retail kiosks help mitigate lines before they even begin to form.

Improve the customer experience
Most shoppers
prefer
self-service options over interacting with associates. Give shoppers what they want by providing a faster, more personalized way to shop, browse, buy, or return. In a time when stores compete on experience more than anything else, providing the best possible in-store experience is paramount.

Offset labor shortages
With historic labor shortages, self-service experiences are more important than ever. Retail kiosks can offset staffing issues by serving customers in conjunction with your current staff. This not only improves the customer experience but increases workplace satisfaction by making your associates' jobs easier.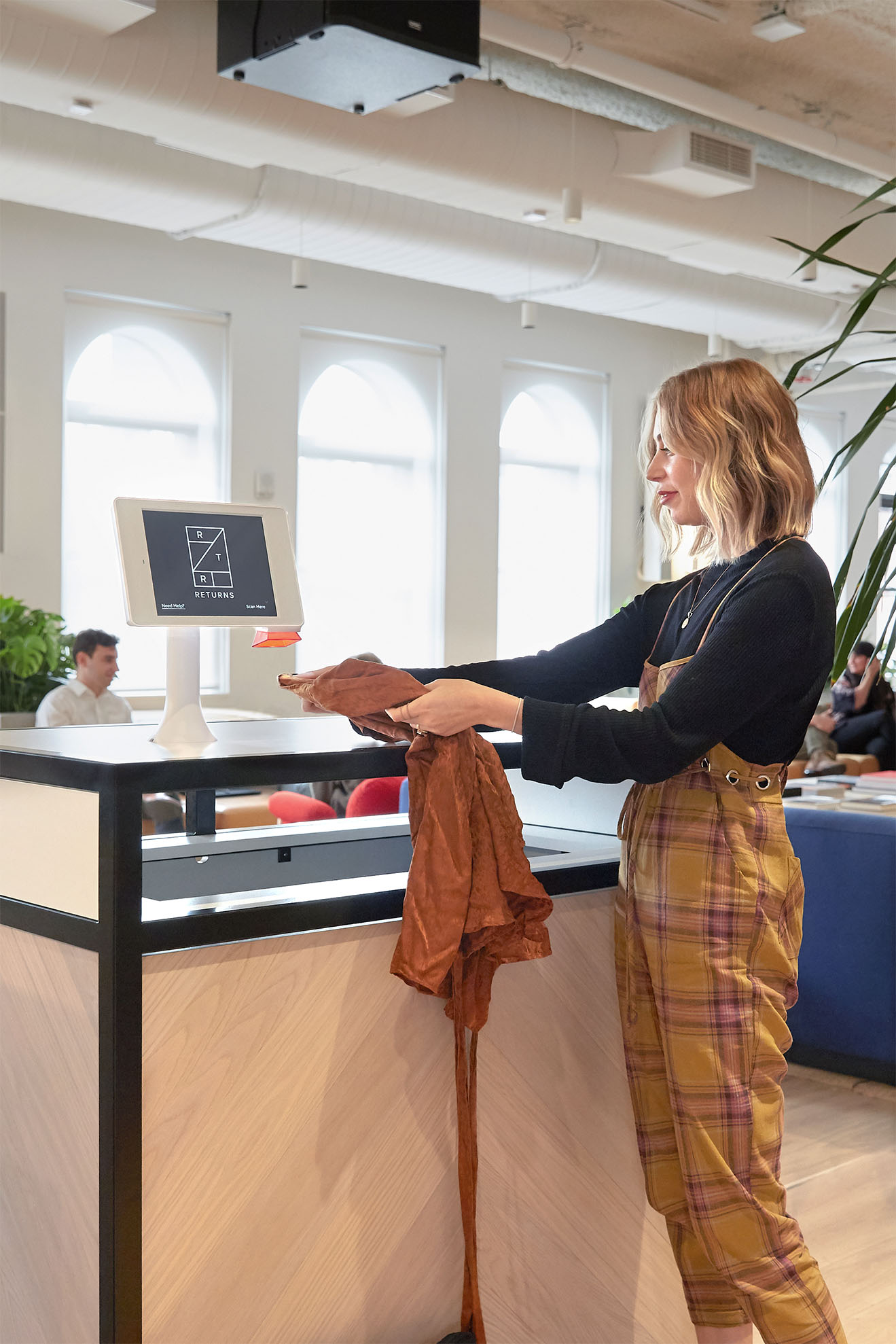 Aila's retail kiosk features:
Powerful scanning
Aila's scanning is second-to-none for a range of retail experiences with support for 45+ barcode types including UPC/EAN, QR codes, and many more. Handle damaged, blurry, or misprinted barcodes with ease.
Enterprise flexibility
Fits seamlessly into any retail environment with support for leading peripherals and mounting options for any location. Mounting options include wall mount, table mount, freestanding base, pole mount, and floor stand.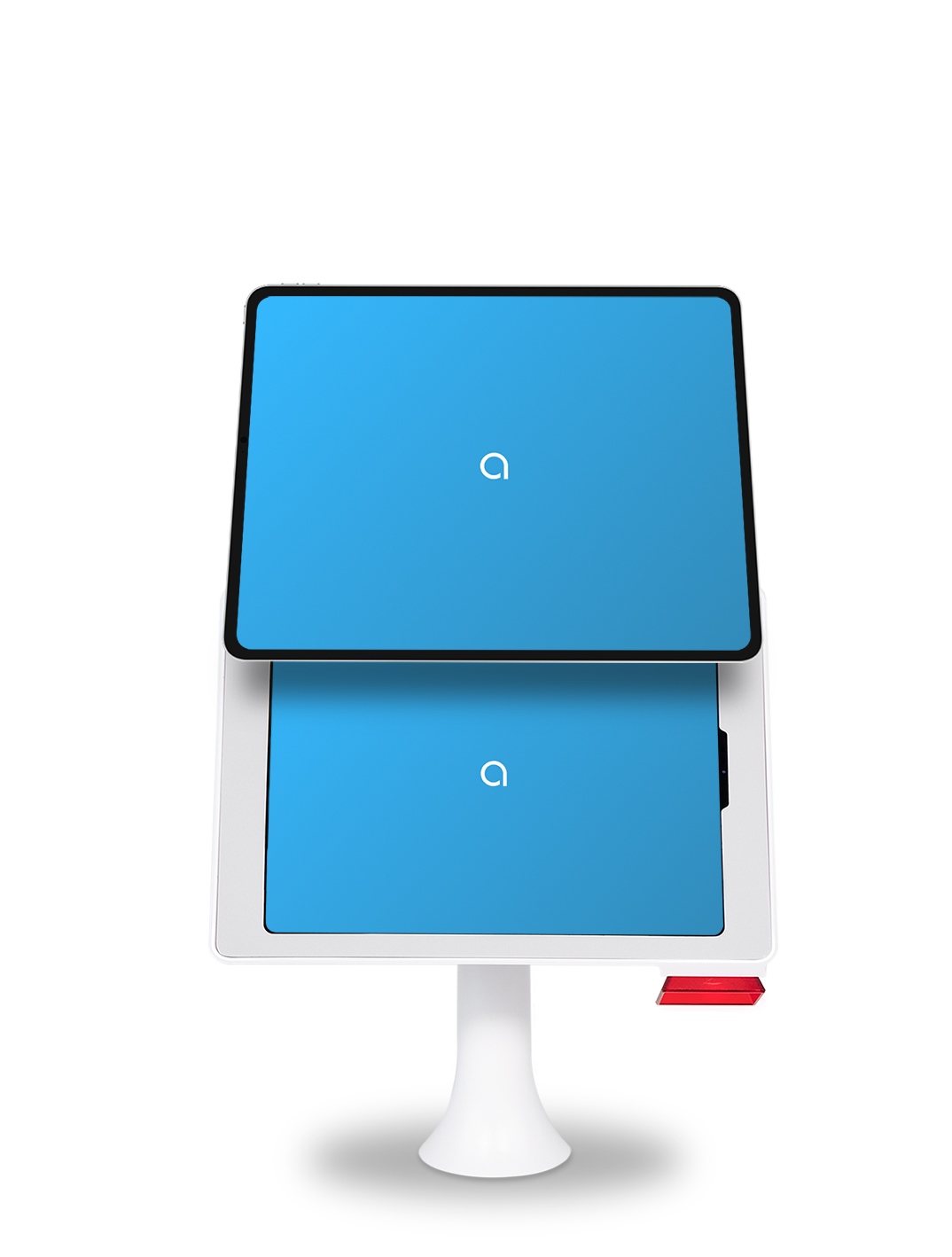 Why iPad Kiosks for Retail?
Apple devices deliver better performance out of the gate and maintain peak functionality years after deployment in the toughest retail settings.
Processing power
Experience 2x-5x more processing power over Android retail kiosks.
Security & support
Apple designed the iOS platform with security at its core. iOS and iOS devices provide advanced security features out of the box. With an average of 5+ years of security and OS update support, you can rest assured that your retail kiosk deployment runs seamlessly.
Better User experience
Our retail kiosks bring enterprise performance to the Apple devices your customers and employees love. That's why 9 of the top 10 global retailers use iOS.