Aila's aim is to change the way brands and customers interact in brick-and-mortar stores via tech, rather than using tech for tech's sake.
Read More


As consumer technology continues to outpace traditional retail hardware in terms of features and overall value, we're seeing tremendous opportunities for retailers to move from clunky, single-purpose devices to smarter, integrated technology stacks that truly enable innovation and can meet the urgent need for retailers to add digital optimization and experiences into their physical stores.
Read More



By linking payments to the same system that handles appointments, check-in and the other steps patients take when entering an office, these collaborations aim to remove more forms and thus make the entire process faster and more visible.
Read More

"We've been able to handle four times the amount of customer returns traffic thanks to the speed and accuracy of the hardware."
Read More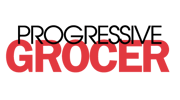 Although many exhibitors and their technologies on the floor provided a glimpse of where retailers should look to invest to position themselves for the future, a certain number of those [...] positioned themselves well for grocery, including [...]Aila, whose Mobile Imagers for the iPhone 6S, iPod Touch 6 and iPad Mini deliver a slim form factor and intuitive functionality, giving sales associates the flexibility to go from inventory to clienteling in seconds.
Read More

Aila's focus on using the iOS system—a technology that's very familiar to most people as Apple consumers—as a foundation for its devices helps make this tech transition smoother.
"There's a lot of conversation about really cool innovative futuristic technology ... But there is a tremendous opportunity to leverage current, proven tech to bring digital in-store."
Read More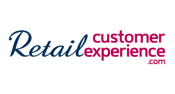 "We needed hardware that would be seamless, sexy and easy to maintain. We knew our customers needed to scan very tiny barcodes and we needed hardware that could make that super easy … We deployed [Aila's] demo units into our flagship store and the customer response was immediate and dramatic. The units looked great and functioned well. So, we immediately got on the phone and ordered units for all of our stores."
Read More

"Traditional scanning devices and systems were difficult and slow for our customers to use, plus they were all rather bulky and unappealing. Aila was the only solution that we found that could meet our needs—it lets our customers and associates quickly and efficiently scan the tiny labels on our products to ensure all of their interactions meet our brand standards. Aila's scanning speed and accuracy is far beyond anything else we have seen."
Read More

By installing Alia's self-service interactive kiosks at store-level, customers will be able to quickly pick up and drop off orders, and easily exchange pieces right on the spot.
Read More
---
For press inquiries, please contact:
Connexa Communications
p. 610-639-5644
e. erica@connexacommunications.com
Eliahu Sussman
p. 617-903-8331
e. eliahu@ailatech.com